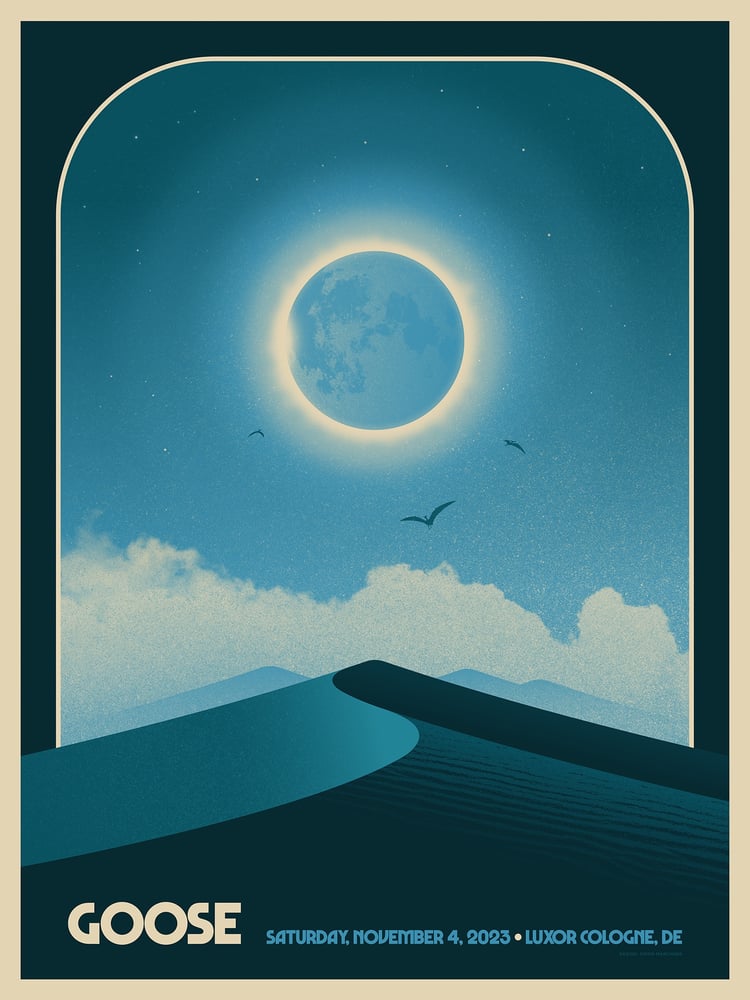 Goose | Luxor Cologne Screenprint (Regular Edition)
€

55.00

/ Sold Out
---
**PREORDER**
Please note that this is a preorder.
Both Goose Screenprints (Regular & Foil) will be shipped at a later date. (Probably mid december but date may change).
As they got printed at a print company chosen by Goose.
I have the permission to sell 30 Regular & 20 Foil prints from that print run..
Both prints are available on Monday, November 06 18:00 Berlin Time.
ONLY 1 REGULAR and 1 FOIL per person!
(I'll have to cancel multiple orders.)
ALSO: I'll figure out any Ebay FLIPPERS and cancel that order aswell.
Please be fair to each other!
Goose | Luxor Cologne Regular Edition
4 colour screenprint
18 x 24'' (ca. 45cm x 61cm)
Artist Edition of 30 / signed & numbered
Designed & handprinted in Munich, Germany
Worldwide shipping. Will be sent rolled in a hard-tube.
All my screenprinted gigposters are officially licensed products and won't be reprinted once they are sold out.
Designed & handprinted in Munich, Germany