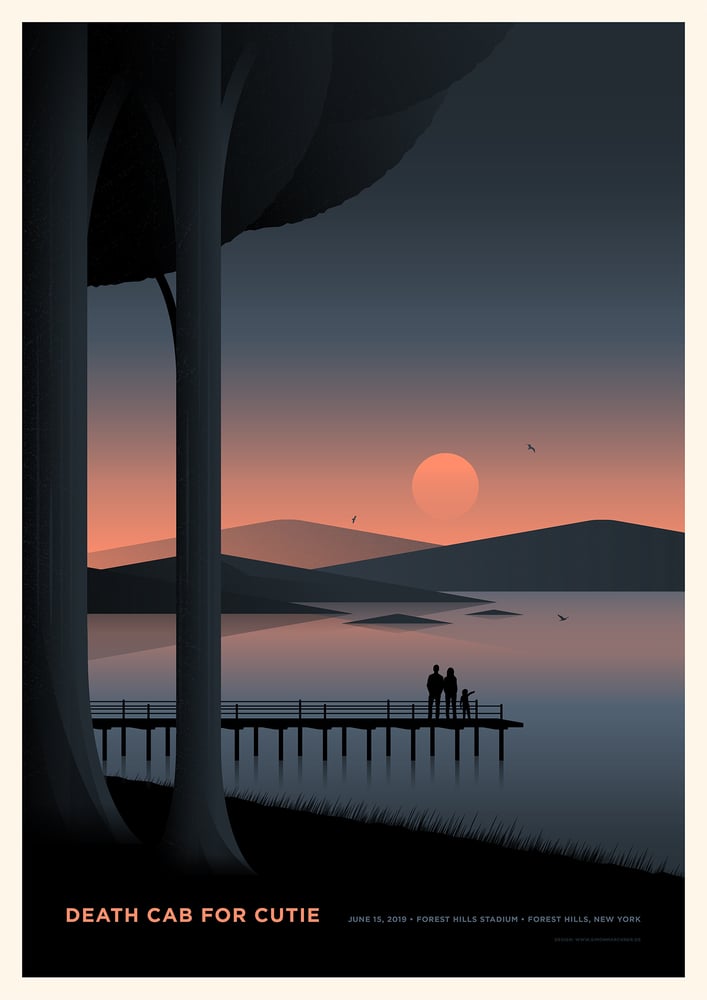 Death Cab For Cutie Forest Hills, NY
€

35.00

/ Sold Out
---
***SHIPPING INFO GERMANY / EUROPE / NORTH AMERICA***
As of now there aren't any restrictions and your order will be sent as usual.
Please note it may take a bit longer than usual but all orders are tracked and you will get shipping information.
***SHIPPING INFO AUSTRALIA / NEW ZEALAND***
Due to the current situation of the COVID 19 pandemic, there are huge restrictions at all parcel services for shipments to these areas at the moment.
Your order will be kept safely and it will be sent as soon the (temporarily) shipping restrictions will be removed. Please note that I can't predict how long this situation will be like this.
***If your country/area is not listed please ask.***
_____________________
Death Cab For Cutie | Forest Hills, NY 2019
5 colour screenprint
42 x 59,4cm
Printed by Lady Lazarus in Houston, TX
Limited Artist Proof Edition of 50